Overview
Course Description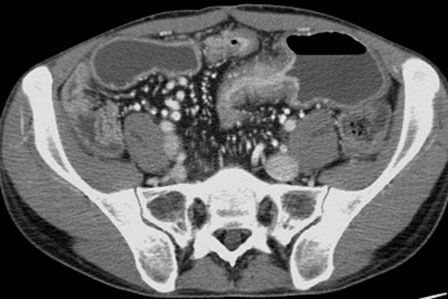 State-of-the-Art Small Bowel Imaging: Review and Hands-on Tutorial combines didactic lectures with a hands-on electronic review of CT and MR enterography cases presented on a laptop computer workstation. Didactic lectures from recognized experts provide a comprehensive overview of CT and MR techniques for the evaluation of small bowel disorders. Laptop workstations come to you loaded with close to 200 cases illustrating a wide range of small bowel diseases, including inflammatory bowel disease, obscure GI bleeding, small bowel tumors, small bowel obstruction, perianal Crohn's disease, and other small bowel pathology. Each case is accompanied by a case report form detailing clinical history, radiological findings, endoscopic correlation, any surgical follow-up, and a summary of salient teaching points and summary images. Laptop workstations are on loan for up to two weeks allowing plenty of time to complete the entire course.
Course Learning Objectives
Upon conclusion of this program, participants should be able to:
Identify basic and advanced techniques in CT and MR evaluation of Crohn's disease, obscure GI bleeding, and low-grade small bowel obstruction
Recognize the CT and MR enterographic features of Crohn's disease, small bowel tumors, and other causes of obscure GI bleeding
Describe the advantages and disadvantages of various MR vs. CT small bowel imaging techniques
Review the clinical indications for CT and MR enterography in various small bowel disorders
Choose appropriate enteric contrast media based on clinical indications
Predict the clinical impact of emerging trends in small bowel imaging
Describe advances in Crohn's disease diagnostic, medical, and surgical management algorithms
Participation in this Mayo course does not indicate nor guarantee competence or proficiency in the performance of any procedures which may be discussed or taught in this course.
Credit Types Offered
AMA PRA Category 1™

19.25
Price: $2000
Planning Ahead?
Download our Course Catalog!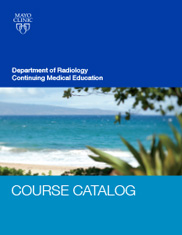 Newsletter Sign-Up